Yesterday, it snowed here for the first time his year. Max, my 2 year old, was mesmerized by it, though he was pretty bummed when we wouldn't let him go outside in his Thomas pjs.
Wouldn't it be so fun and get to experience this time of year as a kid again? The only thing better is watching your kids start to figure it out.
This is the first year Max has really had any interest in Christmas...his favorite thing, by far, is the lights. He gets SO excited. He even "oohs" and "ahhs" if we drive by a house with their porch light on. Right now, he's looking through the December Country Living Magazine...he is fascinated by the trains on the last page.
So yesterday, I came across the cutest idea by Michelle at
Vintage Junky
. I asked her if I could share it on my blog because I think many of you will really like it: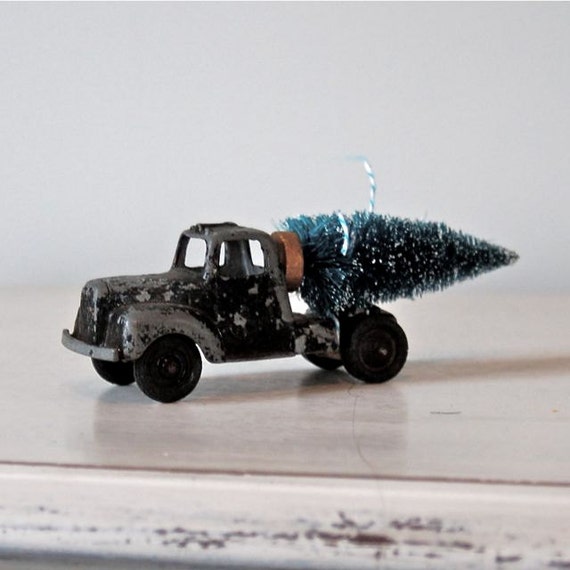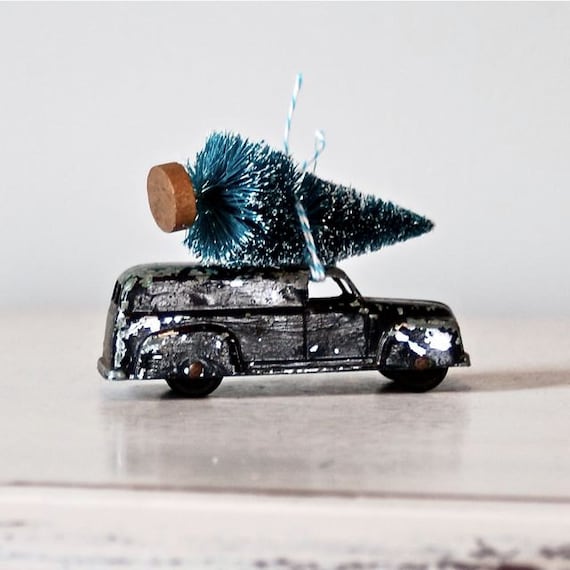 Aren't these little toy cars with the bottle brush trees just one of the cutest things you've ever seen? Michelle has all kinds of great things at her
Etsy
store, and she recently opened her own shop in Spring Hill, TN.
Just so you know - I wasn't paid or anything to do this post. I just thought they were so charming and that others may enjoy them as well - I asked Michelle for permission to post about them.
Hope you're all having a lovely holiday season...I may link up at some of these parties if I have time -
MONDAY:
TUESDAY:
THURSDAY:
FRIDAY:
take care -